Piles Treatment in Hyderabad
Best piles doctor in Hyderabad with 100% success in surgery with cost range more affordable, and treatment will be effective, within hours discharge. Equipped with state-of-the-art facility Offering the most up-to-date facility and technology.
Diagnosis of Piles
Hemorrhoids can be diagnosed by a digital examination of your anal canal and rectum. Doctor inserts a gloved, lubricated finger into your rectum, feeling for anything out of the ordinary such as tumors. An anoscope, proctoscope, or sigmoidoscope may be used to look at the lower section of your colon and rectum to look for internal hemorrhoids, which are usually too soft to be detected during a rectal examination.
New Advanced Laser Treatment Options For piles
With the Advanced medical knowledge and technology, piles can be cured without surgery utilising a laser! The non-surgical laser treatment for piles is painless and less invasive.
Laser hemorrhoidoplasty: This procedure uses a laser to shrink the hemorrhoid tissue. The laser is directed at the hemorrhoid tissue, causing it to coagulate and shrink. This procedure is less invasive than traditional hemorrhoid surgery and can be done on an outpatient basis.

Transanal hemorrhoidal dearterialization (THD): This is a minimally invasive procedure that uses a Doppler ultrasound to locate the blood vessels supplying the hemorrhoid. The laser is then used to seal the blood vessels, reducing blood flow to the hemorrhoid and causing it to shrink.

Endoscopic hemorrhoidal laser ablation (EHLA): This procedure uses an endoscope to guide a laser probe to the hemorrhoid tissue. The laser energy is then delivered to the hemorrhoid tissue, causing it to shrink and eventually disappear.

Photocoagulation: This procedure uses a laser to cauterize the hemorrhoid tissue, causing it to shrink and disappear.

Laser-assisted hemorrhoidal artery ligation (LH-Ligation): This is a minimally invasive procedure that uses a laser to seal the blood vessels supplying the hemorrhoid. This reduces blood flow to the hemorrhoid, causing it to shrink and eventually disappear.
*Book Your Appointment Now: Register Now
Treatment Types of Piles - Laser Treatment or Surgery
| | |
| --- | --- |
| SURGICAL (OPEN METHOD) | NON-SURGICAL (LASER) |
| Hemorrhoidectomy: removal of large or severely inflamed hemorrhoids | Laser therapy: use of laser beam to burn the hemorrhoid tissue |
| Loss of blood | Zero Blood Loss |
| It's excruciatingly painful. | No Pain |
| Hospitalization for a few days of confinement | Day care procedure |
| Stapled hemorrhoidopexy: removal of hemorrhoid tissue and repositioning of remaining tissue | Infrared coagulation: use of infrared light to heat and shrink the hemorrhoid |
| Bed rest was required | Rapid recovery |
| Possibility of repetition | No Repetetion |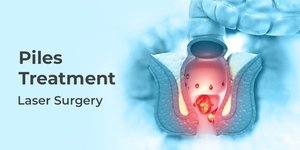 Maven Medical Center offers Safe and faster treatments that give effective relief for all types of hemorrhoids.
(HAL-RAR) Thousands of patients with piles have been treated with the minimally invasive HAL-RAR method, which is performed in day care facilities. Long-lasting treatments have been achieved with great results.
For bleeding, itching, and discomfort related to piles, HAL treatment is utilised.
Prolapsed piles with RAR treatment.
The surgical outcome is improved with FILAC - Laser Ablation of Large Pile Mass.
Piles Laser Treatment
Piles are graded from 1 to 4 depending on their severity. Grades 1 and 2 piles can usually be treated without surgery, whereas grades 3 and 4 require the assistance of a surgeon.
Sclerotherapy with an endoscope is used to treat small piles, and you will be given injections to help shrink the haemorrhoids, or you can opt for rubber band ligation.
Quick and painless
Highly effective
Minimally invasive – no cutting or removal of tissue involved.
No side effects
*For surgical treatment of grade 3 and 4 haemorrhoids, some form of haemorrhoid excision is required.
If you are suffering from hemorrhoids, then laser treatment may be the right option for you. Talk to our Piles Doctor about whether this type of treatment would be suitable for your individual situation.
Types of Hemorrhoids: Internal, External and Prolapsed
Internal hemorrhoids are those that develop within the rectum. External hemorrhoids are those that develop outside of the rectum, often under the skin around the anus. Prolapsed hemorrhoids are internal hemorrhoids that bulge out from the rectum.
External Hemorrhoids: These piles are treatable with surgery. If you elect to have surgery, doctor will typically perform a rectovaginal fistula (RVF) procedure. This procedure involves creating a temporary opening in the wall of the rectum and then inserting a surgical tube through the opening. The tube is then used to remove the hemmoroids or piles.
Internal Hemorrhoids: These piles are common and often untreated conditions. However, there are a number of effective treatments available that can be used in combination. Treatment options include endoscopic surgery, radiation therapy, and surgery followed by radiation therapy. Some patients may also require medication to reduce inflammation and pain.
Prolapsed Hemorrhoids: These type of hemorrhoids can prolapse either internally or externally, which means they can stretch and enlarge outside of the anus. The hemorrhoids in question might bleed or hurt.
The symptoms are usually mild and may not cause any discomfort or pain.
The external piles are found around the anus and may cause pain, itching, and bleeding. Dark colored or bloody stools - It is a symptom of internal piles when you have dark colored or bloody stools.
Internal piles - The internal piles are the most common type of piles, and they are found inside your rectum.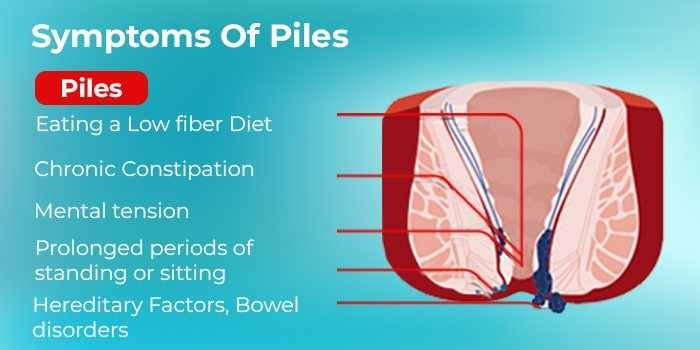 There is no bleeding during bowel movements.
Itching in the anal region
Golden bread pain in the anal area
The presence of a painful or painful mass close to the anus
Swelling in and around the anus
Causes of Piles?
There are a number of potential implications of piles, and it is important to be aware of these if you are diagnosed with the condition. Some of the possible complications of piles include:
Aging-related skin thinning
Anal sex
Excessive tension during bowel movements
Sitting for long periods
obesity
Chronic constipation or diarrhea
low fibre diet
pregnancy
Certain medical conditions
Medication for Piles
The doctor may prescribe you some medications such as painkillers, anti-inflammatory drugs, antibiotics, and others to relieve the pain and discomfort.
Sitz bath - It is a warm water bath that you sit in for about 15-20 minutes. It soothes the pain and irritation around the anus. Medicated pads - They are similar to a sanitary pad and are applied over the piles. They are used to stop the bleeding and can be bought over-the-counter.
Prevention Of Piles
Maintain a healthy diet

Exercise regularly

Avoid sitting for long periods

Practice good toilet habits

Avoid lifting heavy weights

Don't delay going to the bathroom

Manage stress
Cost of Laser Treatment For Piles
If you want to go for Piles Laser Treatment in Hyderabad at an affordable cost in our Piles Clinic? Fill the contact form or call us on +91 8121800400 (OR) +91- 8121200400
Book Your Appointment Now: Register Now
The Best part of our Maven Medical Center is that we have a Specialist Lady Doctor for Piles Treatment in our Hyderabad Piles Clinic to help Lady Patients.
Our Piles Laser Treatment Specialist Doctors
Piles Laser Treatment FAQ's
Ask the Experts
Contact Info
Phone:

+91 8121 200 400
+91 8121 800 400