Maven Medical Center

A warm welcome to Maven Medical Center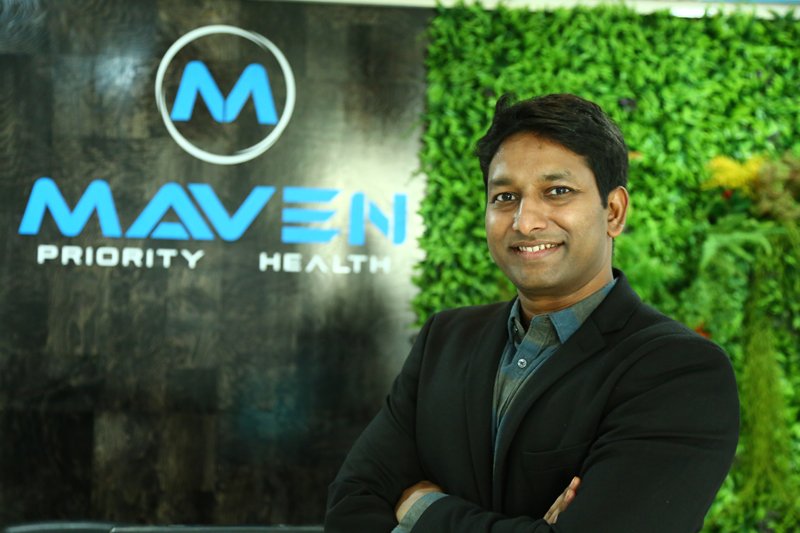 I feel distinctly privileged and honoured to be a part of Maven Medical Center. I feel proud to shoulder the responsibility to lead this medical center for delivering exceptional and compassionate health care services.
This facility is first of its kind in both the states of Andhra Pradesh & Telangana which is exclusive for its super specialty day-care services in the fields of Varicose veins, Proctology & Day-care Laparoendoscopic surgery. I feel honoured to share this fact that we are the founder team of doctors in the erstwhile combined state of Andhra Pradesh to start Endovascular Laser treatment for varicose veins way back in 2011 and also, Laser assisted proctology & Day-care laparoscopy surgery.
MAVEN MEDICAL CENTER is an exclusive center for laser treatment for varicose veins and minimal invasive proctology along with other superspeciality services in orthopedic for pain clinic, sports medicine, obesity & endocrinological diseases,skin care and complete dental care. It was founded with a vision to serve the need of giving a minimal invasive & daycare services in the field of varicose veins and anorectal diseases using latest modalities of treatment like laser where the old traditional methods of treatment have failed to give promising results due to its more invasive approach and more recurrence rate. To its credit, this facility is also a well-recognized training center of excellence to conduct ]regular workshops for endovascular laser treatment (EVLT) for varicose veins and minimal invasive proctology (laser assisted proctology) where specialist doctors from across the country and abroad participates to learn the skills directly from the pioneers of their fields.
It is my goal to enhance the trust and confidence of the patients we serve through this center. My vision as Director of this renowned medical center is to build and maintain this trust, confidence and reliability of our patients as I have a deep sense of pride and commitment to all those who place their trust in our care. Our primary focus is to deliver exceptional care that exceeds national standards in quality, safety and patient satisfaction.
I am confident in the quality of services we provide and especially proud of our medical staff who provide that care. Every day, we strive to be better than yesterday in delivering the best healthcare services. We are committed to provide the highest level of quality care easily accessible in an efficient and friendly manner. You can be assured that MAVEN MEDICAL CENTER is well equipped with the most modern technology and highly qualified and well experienced doctors in their respective fields.
I extend my deepest gratitude for your continuing support & confidence in our services to provide quality health care.
Dr. Balaji Patel Kola
Director, MMC