Varicose Veins Vascular Surgeon in Hyderabad
Endovenous Laser Treatment
Maven Medical Center Has Top Vascular Surgeons in Hyderabad for a Better Treatment of Varicose Veins with a 99% success rate in Hyderabad.
In addition to the routine investigations, the specific investigation is a Color Doppler Scan of the Lower Limb Venous System. It also helps the main cause of ruling out deep vein thrombosis.
Endovascular Surgeon in Hyderabad
Vascular Surgery – Vein ligation
Stripping – scarring
Hospital stay
Increased risk of infection
General anesthesia
Not so suitable for aged.
Contrary to traditional treatment, We offer hybrid therapy in our clinic:
Endovenous Laser (EVLT)
Radio Frequency Ablation (RFA)
Sclerotherapy
Microwave abalation (MWA)
Glue Therapy (Glue)
*Book Your Appointment Now: Register Now
Advantages of this laser treatment is
Minimally invasive, day care procedure, walk-in & walk out, can get back to work from next day, no surgery, no scarring, no general anesthesia, suitable for the aged, who are vascular surgeon unfit.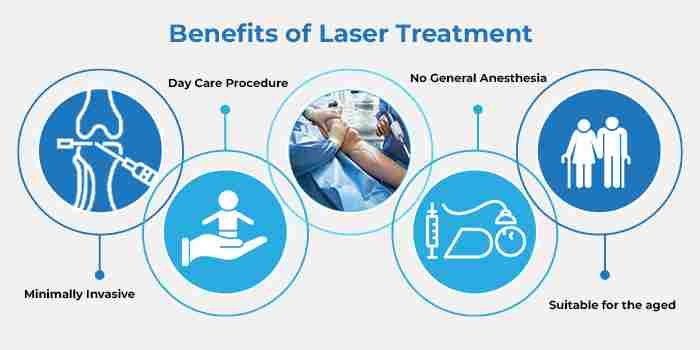 Laser Treatment
for Varicose Veins
Endovenous Laser Treatment for the elimination of varicose veins is quickly becoming the gold standard in the laser Treatment of varicose veins. Endovenous Laser Treatment uses laser energy, which is simply a highly concentrated beam of light. Medical lasers work by delivering this light energy to the targeted tissue with extreme precision, so as not to affect the surrounding tissue.
Varicose veins surgery cost
Lasers have proven their safety and effectiveness through years of use in all types of medical procedures, from eye surgery to dermatology. In the hands of a skilled physician, lasers offer far less risk for complications than conventional surgery. And cost of the surgery is affordable and recommendable by varicose doctors.
Varicose Veins Laser Treatment Cost
In Radio Frequency Ablation, a thin fiber is inserted into the damaged vein through a very small entry point in the skin. Laser light is emitted through the fiber, as the fiber is pulled back through the vein, it delivers just the right amount of energy. The targeted tissue reacts with the light energy, causing the vein to close and seal shut. Varicose veins treatment cost will be minimal, Depending on the number of veins to be removed, Varicose repair may be covered by insurance, but several financial companies also offer an easy (Available EMI – Zero EMI PAY MONTHLY) option. The veins that are closed are Varicose treatment that handle less than five percent of the body's blood flow. The blood is automatically routed to other, healthy veins.
Our Varicose veins specialist doctors use a jacketed fiber, which prevents any contact between the fiber and the vein wall. This prevents much of the pain and bruising that is often associated with the more conventional method of ligation and stripping. Some patients may experience temporary soreness or some slight swelling, which can be treated effectively with over-the-counter, non-aspirin pain relievers and typically subsides within the first five days.
Minimally Invasive Surgery - Varicose veins
The procedure is minimally invasive and requires no general anesthesia. Only a local anesthetic is used to numb the area where the physician is working. Patients are encouraged to walk immediately after the procedure and can resume normal activities the same day.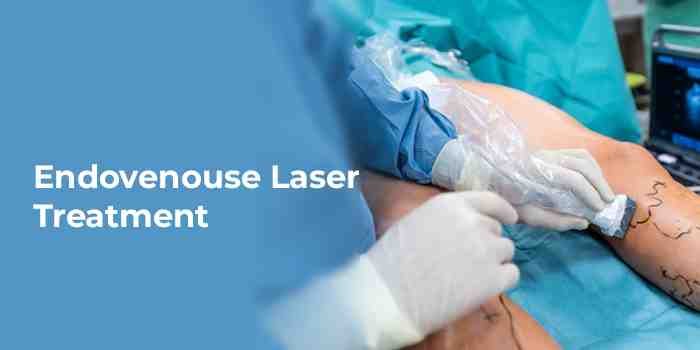 Varicose veins ulcer treatment
What can happen if you don't get them treated They are irreversible and would advance to next stage in no time, form non-healing painful ulcers and in long-standing patients may cause the development of carcinoma. Varicose veins should be removed completely. Otherwise, pooling of blood in the legs might cause venous insufficiency and may lead ultimately to heart failure
*Book Your Appointment Now: Register Now
If you want to go for Varicose Veins Laser Treatment in Hyderabad at affordable cost in our Veins Clinic? Fill the contact form - Click Here or call us on +91 8121800400 (OR) +91- 8121200400
Our Varicose Veins Vascular Surgeon in Hyderabad Specialist Doctors
Varicose Veins Vascular Surgeon in Hyderabad FAQ's
Ask the Experts
Contact Info
Phone:

+91 8121 200 400
+91 8121 800 400