Fistula Treatment Without Surgery in Hyderabad
An Anal fistula is an abnormal, inflammatory, tube-like connection that forms between the wall of the bowel and the skin of the anus. A fistula is usually formed due to the repeated filling of an abscess with fluids from the body cavity.
Types of Fistula in Male & Female
Blind Fistula that is open on one end only but connects to two structures .
Complete Fistula which has both external and internal opening Horseshoe Fistula that connects the anus to the surface of the skin near the anus after going around the rectum
Incomplete Fistula which has a tube that starts from the skin that is closed on the inside and it does not connect to any internal structure
Anal Fistula Symptoms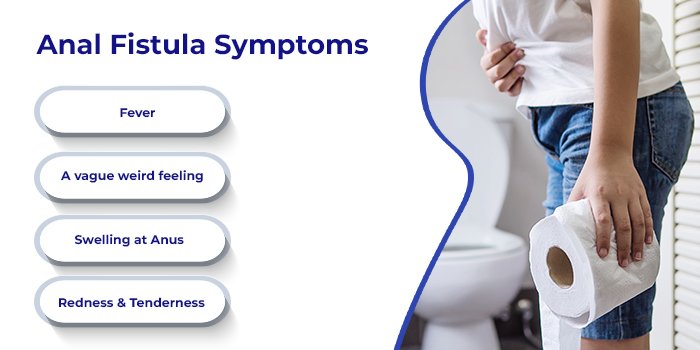 A constant throbbing pain which gets worse when you sit down is a classic fistula symptom.
Some of the other common symptoms include
Fever due to the infections which cause the pus
A vague weird feeling of being unwell or uncomfortable
Swelling around or near the anus
Redness & Tenderness around or near the area
Drainage of pus or blood from the area
Anal pain and swelling
Constipation and painful bowel movement
Anal Fistula Causes
Fistulas are caused by bursting abscess or recurring ones when an abscess has not been completely treated. Anal fistulas are very painful and uncomfortable because of the draining of the pus. Anal fistulae are more common in men between the ages of 20 and 40 years.Some common reasons which cause fistula include
Constipation that causes injury
Infection in the anal glands that line the anal canal
Crohn's disease
Chronic inflammation of the intestines - Chronic Colitis
Abscess in the large intestine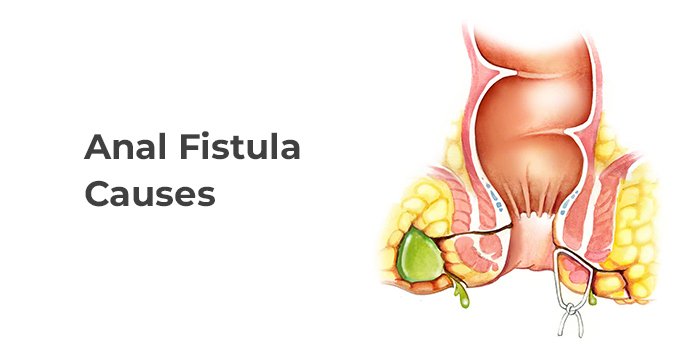 Treatment Options - Fistula Treatment Without Surgery or With Surgery?
Surgery is the only treatment for Anal Fistulae. It is usually done under general anesthesia but sometimes regional anesthesia is also used. Advanced methods like laser treatment for fistula is also used for some cases. There are 3 surgical methods for managing low level Fistulae
Two of the most common Fistula treatment in hyderabad are :
Fistulectomy: Fistulous tract is removed and sent for histopathological examination
Fistulotomy: Fistulous tract is incised and kept open to heal by allowing scar tissue to cover it up
Coring of the Fistula: Fistula tract is removed from the digestive tract by a deep dissection around the fistula.
VAFT Video assisted Fistulous tract excision.
Laser Ablation of the Fistula tract after proper identification and cleaning of the tract. A larger beam is induced to close the whole tract. The procedure involves no cutting, no wounds, no need of dressing and patient goes back work to the next day.
For fistulas affect the internal anal sphincter or only a small portion of the external anal sphincter there is a small risk of incontinence during post operative healing
Our Fistula Laser Treatment Specialist Doctors
Fistula Laser Treatment FAQ's
Ask the Experts
Contact Info
Phone:

+91 8121 200 400
+91 8121 800 400